🚨 Exclusive Access to Live Mentoring with Arman Assadi


so·lo·pre·neur /ˌsōlōprəˈnər/ n
Business owners, content creators, artists, side hustlers, 9-to-5ers, investors — anyone who is creating a self-directed life on their own terms.
WHAT TO EXPECT
Once you are a member of the Solopreneur Academy, you will get access to exclusive LIVE group mentoring sessions with Q&A led by Arman Assadi on all things business, money, and self-development.
This is your opportunity to work directly with an experienced entrepreneur, executive, investor, author, content creator, and copywriter on your business and life.
The goal here is simple — to save you years of time and immeasurable amounts of stress. Knowledge is power, and direct access to the experience of someone you value is...well, invaluable.
Arman will be holding nothing back in these sessions and giving you the raw, honest, direct insights he's had to learn the hard way.
This is where you'll learn how to efficiently start, launch, and scale your business, properly manage your cash flow, expand your personal investment strategy, and continuously develop your mindset.
This is the only way to work with Arman to get the expert guidance you need to scale your business and succeed in the digital age.
Arman's mission is to democratize wisdom and help people scale their businesses. He is the founder and CEO of Steno, a stealth A.I. startup, host of the FLOW with Arman Assadi podcast, and co-founder and CEO of Project EVO. Recently, he was featured on the cover of Foundr Magazine, which has previously featured household names like Richard Branson, Brené Brown, Mark Cuban, Gary Vaynerchuk, and Arianna Huffington.
Arman bootstrapped Project EVO to multi-7 figures and raised over $1 million on crowdfunding for the EVO Planner™, which was crowned the most funded planner of all time. He also created the Elements Assessment™ and Brain Type Assessment™, proprietary personality assessments taken by almost one million people.
Arman has also been the chief strategist and copywriter behind 13 different 7-figure launches. He has helped many venture-backed startups, celebrity thought leaders, social media influencers, pro athletes, and New York Times bestselling authors generate tens of millions of dollars with his strategies.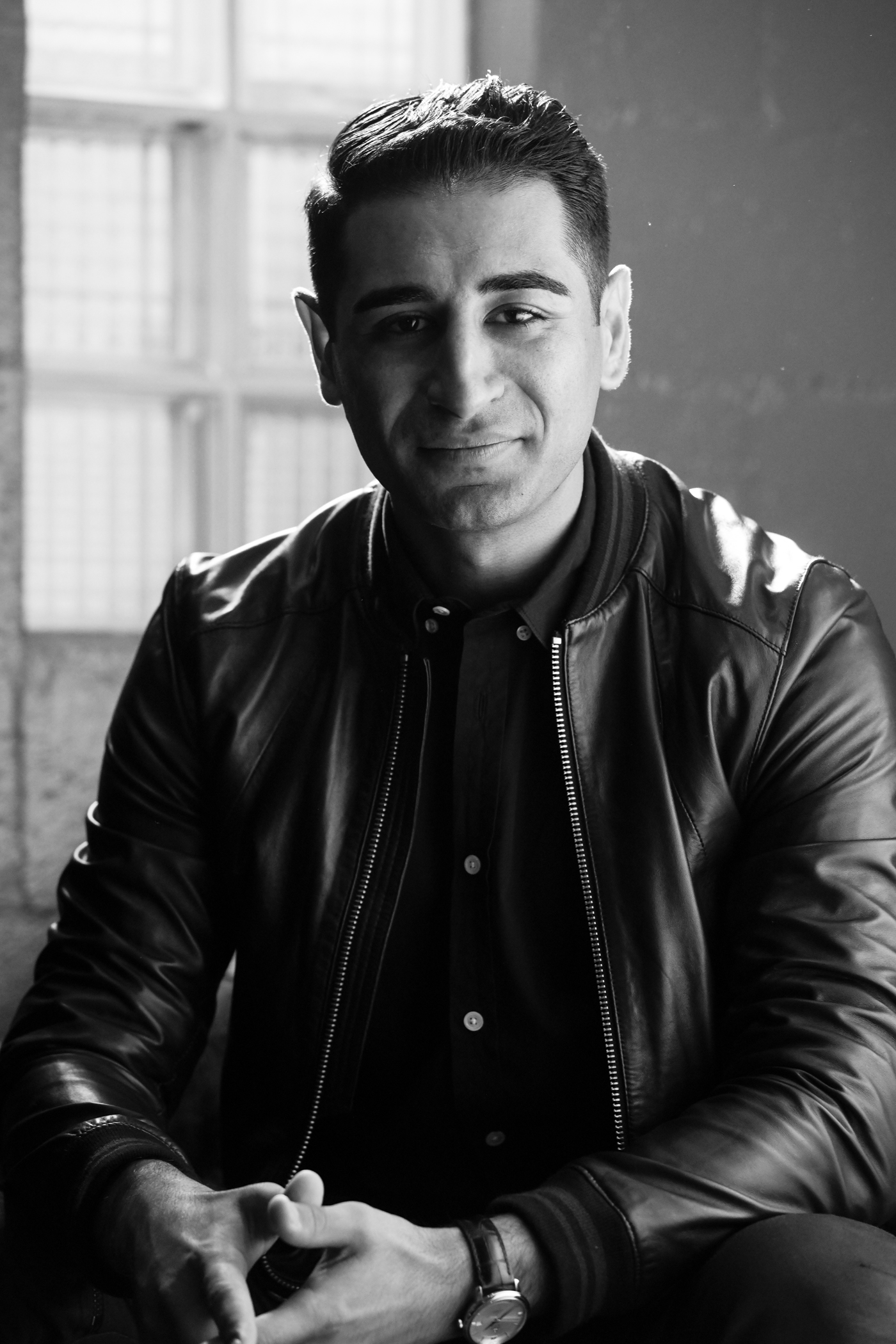 🎁 Bonuses for Joining the Solopreneur Academy Today
"The Arsenal" of Knowledge Video Library
($499 retail value)
Get unprecedented access to Arman's arsenal of knowledge and real-world experience growing multi-million dollar brands.
Inside the Solopreneur Academy, you'll find hours of content to personally guide you with business, money, and personal development. New content is added every week and you'll have access forever, as long as you're a member.
A Thriving Private Community of World-Class Solopreneurs and Entrepreneurs
($49 retail value)
Once you enroll, you get immediate access to the Solopreneur Academy's private community full of like-minded creatives.
Elements Personality Assessment 
(Free Bonus — $99 retail value)
Gain deeper insight into the strengths and weaknesses you're aware of and discover the ones you didn't even know you had. Plus, get a practical roadmap to help you grow and keep you in flow.
Arman's FlowKit
Arman is constantly researching and experimenting with new tools, products, services, and courses. So, he created this all-encompassing, one-stop resource page that he keeps updated for all your needs.
Arman's Ultimate Podcast Launch Guide
This custom guide breaks down how to start and launch a podcast the exact way Arman did, shortcutting all the BS. From equipment to resources, and helpful insights to get your podcast out there for the world to hear.
THIS IS FOR YOU IF...
- You want direct access to Mentoring and a space to have all your business, money, investing, and personal growth questions answered
- You are unconventional and have always wanted to create a life of your own choosing
- You're a solopreneur or entrepreneur that wants to scale an existing business
- You have a business idea but need help launching and getting it off the ground
- You want access to proven knowledge in business, money, personal development, flow, wellness, and mastery.
- You want more freedom, independence, and creativity in your work and life.
- You want access to an elite community of like-minded, hungry, intelligent people like yourself on a similar journey
This is for people who are
serious
about their personal growth and scaling their ideas. For the people frustrated by the amount of nonsense on social media that want direct access to someone who's done it that can mentor them along the way.
Note: If you are NOT serious about your business or ideas and committed to doing the hard work, this is not the place for you. The Solopreneur Academy is for emotionally intelligent people with a growth mindset looking to 10X their lives.
Early Bird Founding Member Access Now Open! Enroll Now to Get Started with Mentoring


*Special Limited Time Offer (Next 11 Members Only): Choose the Annual Membership option and receive a one-on-one 15-minute call with Arman (valued at $1000)
Important Note: The current offer is a special for Founding Members only, and the price will go up ASAP. Founding members will be grandfathered in and lock in their subscription price for life.


Payment Options:
1. Founding Members Monthly - $39/month (billed monthly)
2. Founding Members Annual - $29/month (billed annually)
Frequently Asked Questions
Why does the Solopreneur Academy exist?
Arman has spent over a decade starting and scaling businesses across a wide variety of industries. He has both succeeded, made a ton of mistakes, and had many sleepless nights. What gives him the most joy is seeing others succeed and save time by learning from his experience. Contribution is where Arman finds his fulfillment.
How exactly does the Solopreneur Academy work?
Live group mentoring sessions with Q&A via Zoom directly with Arman. Plus access to "The Arsenal" library of video content and the bonuses listed above.
What if I can't attend a live session?
DON'T worry about your timezone or whether you can or can't make a session. All sessions will be recorded and uploaded to the member's area where you will have access. You can also send your question in advance if you can't make it.
What will be covered?
Business, investing, money, and personal development. The Academy is co-created by the members and we want your input on the topics you'd like covered, and of course, invite you to ask Arman questions directly.
Can I have a one-on-one session with Arman Assadi?
Yes, if you prefer a one-on-one session with Arman you can access those as a separate purchase once inside the Academy, or go here directly.
Is this a recurring subscription?
Yes, you will be billed monthly or annually depending on the option you choose and we provide a discount for our annual members.
How can I cancel my subscription?
You can cancel at any time, just send an email to [email protected] and billing will be stopped immediately.
What is your refund policy?
We have a 30-Day Happiness Guarantee for new members. If you are not happy or satisfied for any reason send us an email and we will refund you 100%.